IGS expands Creative Services with new project for traumatic brain injury with U.S. Coast Guard
The Isom Global Strategies (IGS) Creative Services team was elated to hear on May 13 that it had won its first contract for video production, beating out 28 other proposal submissions. The video production team was selected by the United States Coast Guard (USCG) to create a 10-minute training video to raise awareness about managing undetected or ignored traumatic brain injury (TBI).
"The Department of Defense defines a TBI as 'a blow or jolt to the head or a penetrating head injury that disrupts the function of the brain," according to Lt. Michael J. Doria, one of many USCG members featured in the video.
More than 7,000 Coast Guard members sustained a TBI between the years 2000 and 2012. Some 99.6 percent of these cases were not related to deployment. Rather, contact sports, car or boat accidents, assaults, fights, and falls cause most head injuries. High TBI rates in the military grossly undermine the health, readiness and safety of military service members.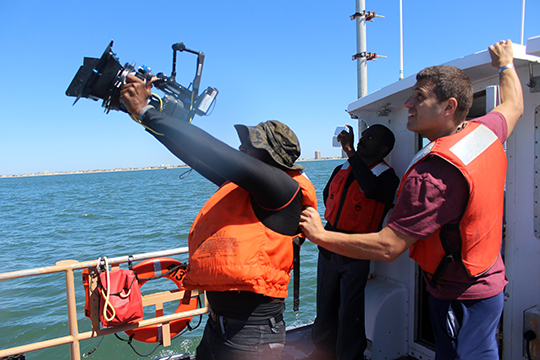 The IGS Creative Services team, led by manager of video production and motion media Timothy Wilson, began a 60-day shoot to create the video that will become required viewing for all USCG personnel. IGS' video production services were selected based on its full-range experience and core competency in the areas of marketing, outreach and communication strategies for building awareness of program initiatives.
IGS president and CEO Towan Isom states, "We hope the TBI video will not only increase awareness about the issue of TBI but also create a more open dialogue about what more can be done to prevent future incidents."
Through a series of three reenactments, including a helicopter rescue following a head injury at sea, the TBI video emphasizes the importance, urgency and responsibility of reporting TBI. The video aims to dispel the stigma of TBI, while thoroughly informing USCG service members about how to identify a TBI and respond accordingly.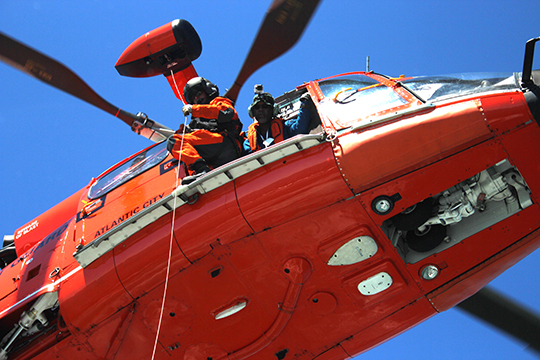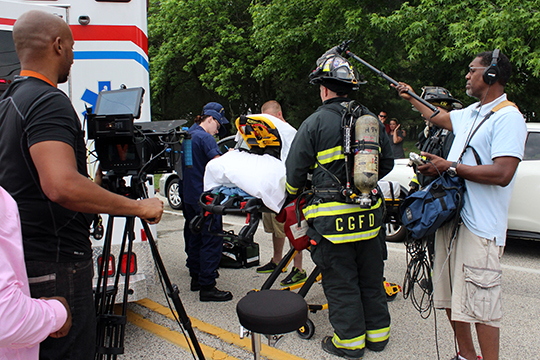 IGS shot film at various scenic locations along the East Coast, including Cape May and Atlantic City, N.J.; New London, Conn.; Cape Cod, Mass.; and Baltimore and Saint Inigoes, Md. In addition to re-enactments, the video features interviews with USCG doctors, admirals and other personnel. With help from IGS, the USCG will become the only branch of the Department of Homeland Security to update its TBI protocol in recent years.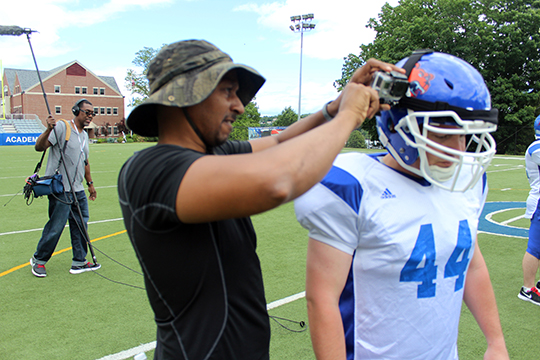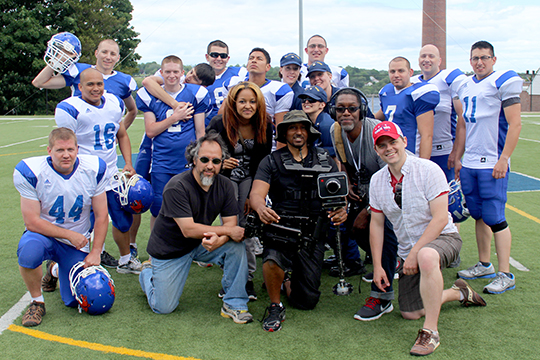 Following the May 5, 2013, episode of the CBS program "60 Minutes" that discussed the treatment of TBI, Dr. Jonathan Woodson, Assistant Secretary of Defense for Health Affairs, was impelled to make a change to USCG TBI policies. Consequently, all service members will be expected to receive specialized care for any type of TBI, from mild concussions to rare instances of severe head injuries that require "extensive specialized care at one of our research facilities."
IGS executive vice president and COO Erika Singletary states, "We are glad to come alongside the Coast Guard to create a visually impactful message to further the conversation about what TBI is and what can be done about it."
The IGS Creative Services team currently provides pre-production, production and post-production services in conjunction with creative video messaging to reach audiences on behalf of a number of clients. IGS has worked with organizations such as the U.S. Marine Corps, the Federal Emergency Management Agency, the Public Broadcasting Service, and Viacom's Black Entertainment Television, among others. The team is skilled in production services such as telecorrection, sound mixing and artistic framework, in addition to the company's core functions in marketing, outreach and communication.
About Isom Global Strategies
Isom Global Strategies (IGS) is a woman-owned strategic marketing and management firm providing program management, strategic communications, conference planning, and management consulting.
Interested in Staying Connected with IGS?
For more information on IGS and its services, please visit www.isomglobal.com
For the latest information from IGS, including press releases, please visit www.isomglobal.com/news-events/press-releases
Visit the IGS Facebook page at www.facebook.com/isomglobal
Follow IGS on Twitter @isomglobal
Media Contact
Jacky Yoo
jacky@isomglobal.com
202.347.3374
###